BINVITED
Website + brand updates for an online
stationery and gift store specializing in paper goods
I designed a double sided business card with hand drawn pattern to emphasize Binvited's theme of paper and stationery.
Based on the company's analytics, most users were shopping from phones and tablets, so I designed the website for optimal mobile viewing and ecommerce shopping. I continued the theme of paper and stationery by designing a series of watercolor graphics.
View the website here
Sample Watercolor Graphics
To update the logo, I chose a primary font with hand lettered typography. I created a secondary logo for social media use.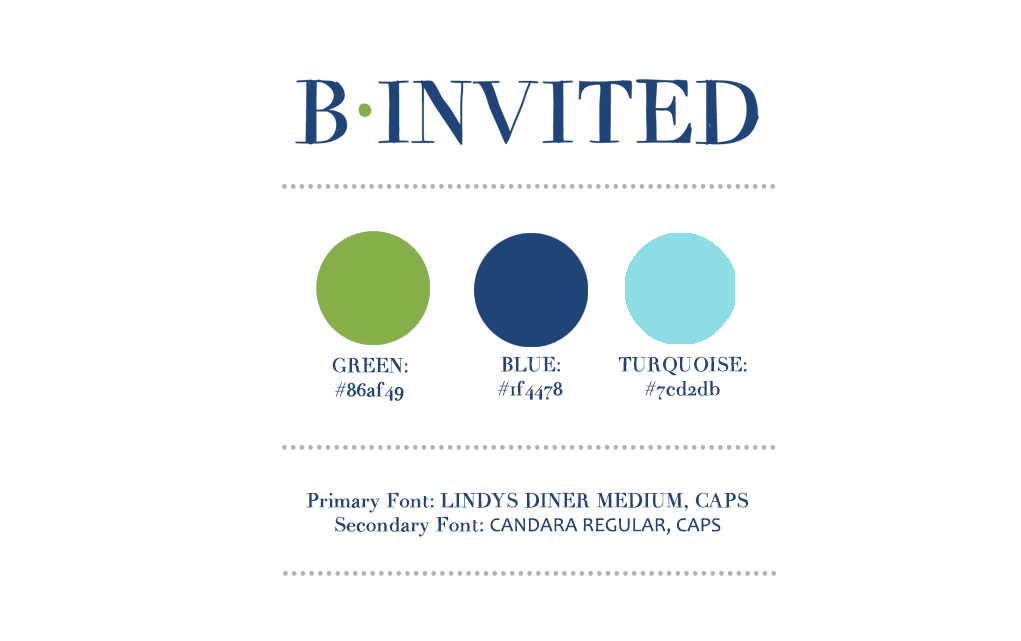 Creating a style guide for the client allowed them to extend their new branding to any future in-house created content.